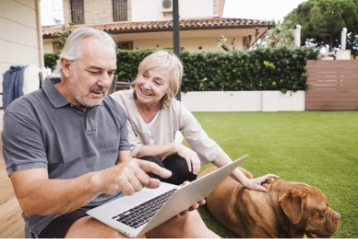 Welcome to e-SPACE Aging Well!
The e-SPACE Aging Well platform was developed by researchers from the Research Center of the Institut Universitaire de Gériatrie de Montréal, in collaboration with researchers from the Centre d'excellence sur le vieillissement in Quebec City, and the Centre de recherche sur le vieillissement de Sherbrooke and the CHU de Québec Research Centre, to promote health in older adults.
Its modules include evidence-based, non-pharmacological interventions designed to promote brain health through cognitive and behavioral strategies targeting the following areas:
Memory
Communication
Sleep and Mental Health
Nutrition
Log on to e-SPACE Aging Well to find out how to reap the full benefits of healthy living!